Through the month of October, we have had a few special guests from the American Welding Society visit our school.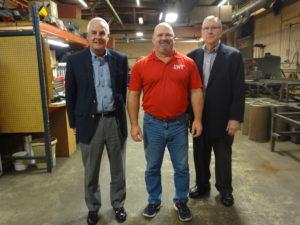 AWS Executive Director Ray Shook and AWS Foundation Executive
Director Sam Gentry came to Fargo to tour our school and meet our staff
October 12th & 13th.  It was a pleasure to have the both of them visit us in Fargo.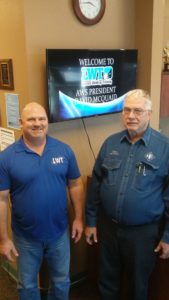 AWS President Dave McQuaid visited our Fargo School Monday, October 24th and presented on some of his bridge and weld repair experiences. He explained what caused weld failures, how to repair them, and what could have been done to prevent the welds from failing. Dave has an extensive background in bridges and we all found it to be very interesting to learn how a bridge is built.
Thanks for taking time out of all of your schedules to visit us!
The Lynnes Welding Training Difference!
Skills Gained
Our desire is to graduate students with the right skills that employers want and need. Hands-on learning. A majority of your day is in the booth gaining actual welding experience.
Time Learning
Our combination welder program can be completed in 12 weeks! Our skills courses are 1-3 weeks.
Your Training
Excellent student to teacher ratio 12 to 1 Highly qualified industry experienced instructors
The Future
We strive to teach you a base of knowledge that continues to serve you in the future – learning and growing on the job. Contact us today to get the process started!