Thank you for your interest in Lynnes Welding Training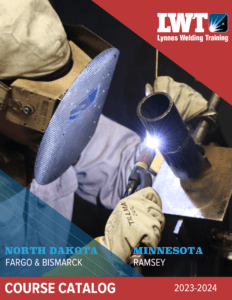 Below is a download link to our current Course Catalog. It is a comprehensive guide to our courses and school policies. Please download and review at your leisure.
You may also view the course offering right here on our website. Go to our Course Overview Page to browse.
Click 2023-2024 Lynnes Welding Training Course Catalog to open up a PDF printable version of the latest Course Catalog for the Fargo and Bismarck, ND and Ramsey, MN schools.