We had the honor of hosting some of the North Dakota FFA Students at our Fargo location on June  7th and 8th during this year's North Dakota FFA State Convention. We had 40-50 students choose to come to LWT. We gave them a tour and introduced them to who we are and what we do. We also got to show them a bend test along with dye-penetrant test. We also offered them the option to participate in a welding contest among themselves. The winners of the welding contest received a t-shirt.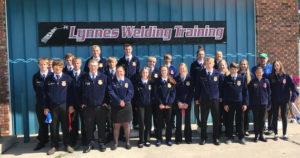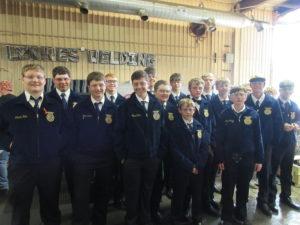 The Lynnes Welding Training Difference!
Skills Gained
Our desire is to graduate students with the right skills that employers want and need. Hands-on learning. A majority of your day is in the booth gaining actual welding experience.
Time Learning
Our combination welder program can be completed in 12 weeks! Our skills courses are 1-3 weeks.
Your Training
Excellent student to teacher ratio 12 to 1 Highly qualified industry experienced instructors
The Future
We strive to teach you a base of knowledge that continues to serve you in the future – learning and growing on the job. Contact us today to get the process started!