You will learn to weld with confidence! The training is designed as a combination of hands-on welding experience and classroom theory. A great way to learn welding for all levels of experience. Our welding courses account for many individual skill levels, from the beginner to the advanced welder. Welding is a skill to be developed and at LWT, we focus on individual practice to attain that skill. Students who complete welding training may progress to become professional welders, or use welding as part of their hobby.
Welding Programs and Skills Training Courses allow students to develop a working knowledge of welding techniques, equipment setup, and operations. Instruction is available for Gas Metal Arc Welding, Flux Cored Arc Welding, Gas Tungsten Arc Welding, and Shielded Metal Arc Welding processes.
Our maximum class size is 12 students resulting in a student to class ratio of 12:1.
All day courses are Monday through Friday, 8:00am to 4:30pm (except for holidays), 8 clock hours a day.
Welding Programs
An LWT Program is designed to teach the multiple skills needed for a career discipline. It is a set of courses that span multiple weeks to create a more complete skill set.

Welding Program Courses are accredited by the Accrediting Commission of Career Schools and Colleges (ACCSC). Our Combination Welder I Program Course is approved by the ACCSC. To enroll in the Combination Welder I Program Course, a copy of your high school diploma, GED or academic transcripts is required at time of registration.
Welding Skills Training
A Welding Skills Training course are primarily targeted to those individuals that are looking to brush up on their knowledge or get a basic understanding of the skill for their hobby. They make great refresher courses as well.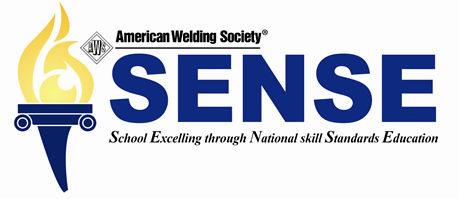 The American Welding Society SENSE Program is a comprehensive set of minimum Standards and Guidelines for Welding Education programs. LWT has incorporated SENSE into the curriculum to help insure an education that is consistent with other SENSE schools across the nation. This program is fully supported by the American Welding Society (AWS).
Welding Programs
Prepares students for entry-level employment in manufacturing, structural steel, and pipe welding. In addition, the student will obtain the ability to read and understand welding symbols, blueprint reading and pipe layout for pipe fitters and welders. This course is designed for individuals that have had some experience with welding. Course Description:  The welding disciplines covered in […]
Prepares students with the skills and knowledge for employment in manufacturing, structural steel, and pipe welding. In addition, the student will obtain the ability to read and understand welding symbols, blueprint reading and pipe layout for pipe fitters and welders. This course is designed for individuals with no welding experience. Course Description:  The welding disciplines […]
Welding Skills Training
Gas Metal Arc Welding 
"The Gas Metal Arc process is dominant today as a joining process among the world's welding fabricators. Despite its sixty years of history, research and development continue to provide improvements to this process, and the effort has been rewarded with high quality results. Gas Metal Arc Welding (GMAW), by definition, is an arc welding process which produces the coalescence of metals by heating them with an arc between a continuously fed filler metal electrode and the work."
Definition and explanation from www.lincolnelectric.com
Course Objective: Prepare students with the skills and knowledge for employment in manufacturing. This course is designed for individuals with no welding experience or limited welding experience and who want to pursue a career in the manufacturing industry. Course Description:  The welding process covered in this program is Gas Metal Arc Welding (GMAW or MIG). Students […]
Course Description:  The welding discipline covered in this program is Gas Metal Arc Welding (GMAW).  Students learn welding safety and instruction on all transfer modes.  Training of the student will show them how to perform production quality welds.  Other areas of study include safety and equipment maintenance, welding terms/symbols, blueprint reading, and oxy-acetylene and plasma […]
Shielded Metal Arc Welding
"Shielded Metal Arc Welding (SMAW) is an arc welding process that produces an arc between a consumable, coated electrode and the workpiece, creating a weld pool. The arc and molten weld pool are protected by shielding gas produced by the electrode coating. The electrode coating also contains flux that forms a protective slag over the weld. Alloying elements can also be added to the electrode coating to produce a weld bead with different chemical and mechanical properties to suit a variety of applications, making SMAW a versatile process."
Definition and explanation from Welding Skills Fifth Edition by B.J. Moniz
Course Description: The welding discipline covered in this course is Shielded Metal Arc Welding (SMAW-Stick).  Students will learn arc welding safety and the fundamentals of SMAW – Stick welding process.  During training the student is to perform bridge code welds and other related structural work.  This course prepares students for the pipe welding program.  Other […]
Gas Tungsten Arc Welding
"Gas Tungsten Arc Welding (GTAW) is an arc welding process that produces an arc between a no consumable tungsten electrode and the workpiece, creating a weld pool. The electrode, the arc, and the weld pool are protected from the atmosphere by a shielding gas."
Definition and explanation from Welding Skills Fifth Edition by B.J. Moniz
Course Description:  The welding discipline covered in this course is Gas Tungsten Arc Welding (GTAW).  Students learn welding safety and the fundamentals of GTAW (TIG) welding process.  Students will also learn welding positions on edge, corner, lap and t-joints.  Training teaches the student to perform production and maintenance welding on mild steel.  Other areas of […]
PIPE Welding
"Pipe is used for transporting fluids under low pressure, such as with crosscountry pipelines, and for transporting fluids under high pressure, such as in refineries and power plants."
Definition and explanation from Welding Skills Fifth Edition by B.J. Moniz
Course Description: The welding discipline covered in this course instructs students in welding safety of the SMAW-Stick process, proper techniques and electrode selection for welding pipe to meet ASME (vertical-up) welding code. Students will be welding with E6010 and E7018 electrodes.  This course includes welding symbol instruction and pipe layout for pipe fitters and welders.  […]
Course Description:  The welding discipline covered in this course instructs students in welding safety of the GTAW process, proper techniques, filler metal and shielding gas selection for welding carbon steel pipe to meet ASME (vertical-up) welding code.   It includes welding symbol instruction and pipe layout for pipe fitters and welders.  Completion of this course prepares […]